Xing Tai Long offers high purity refractory magnesia cupels at the most competitive prices, which are made from high-grade raw materials (burned magnesite / magnesia) and special fluxes.
Cupels is a container made of magnesite, ashes or other materials, which is used to separate precious metals during fire analysis.
Their porous properties allow them to be used to absorb impurity metals through the oxidation process. Due to its chemical properties, the precious metals tested are not oxidized and remain on the surface of the copper powder in the metal beads called prills.
Our magnesia cupels are made of world-class raw materials, they can withstand extreme temperature shock, provide reliable quality and produce stable results with low loss.
Xing Tai Long's magnesia cupels are widely used for gold mining, flame testing of precious metals, marking centers, gold refineries, bar manufacturers and other laboratory testing purposes.
They have excellent quality and many advantages:
High mechanical strength, not affected by air conditions

Particles or beads will not adhere to the surface

The surface is very smooth and there are no pits
Liling Xing Tai Long Special Ceramic Co., Ltd. is a manufacturer specializing in the R & D and production of pyrometric crucibles and cupelss. We are committed to providing high-quality products at preferential prices for domestic and foreign customers.
Xing Tai Long produces a variety of standard sizes of magnesia refractory cups, and can be customized according to customer needs to meet your specific test and specification requirements.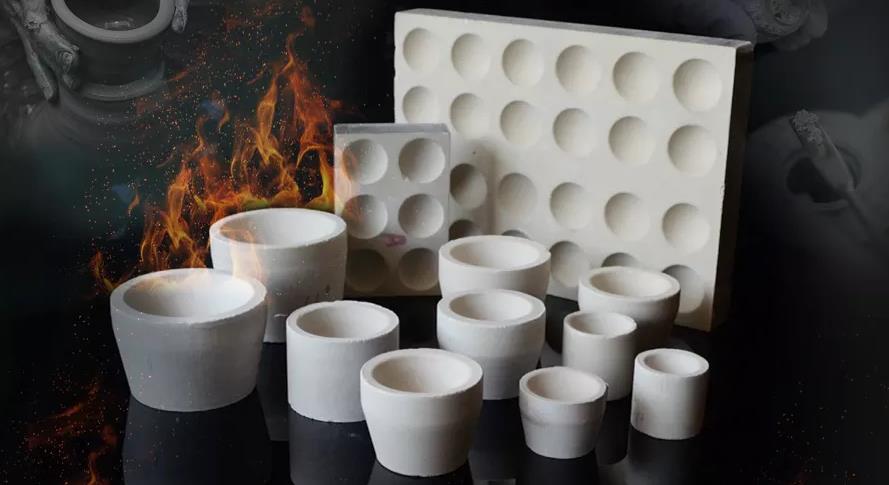 Tags: Magnesia Cupels Manufacturer, Magnesia Cupels Produce, Magnesia Cupels Sale